Gammadot - provides testing and consultancy in the field of Rheology and materials characterisation support for proprietry flow simulation software such as Moldflow & Sigmasoft 3D


Training and Technicl Support for the Injection Moulding Industry


Polymer Component Source supply plastic, rubber, silicone and metal products and components to companies world-wide.Focussing on silicone based products supplied into conventional markets as well as new silicone technologyallowing a wider spectrum of applications and products in the medical, automotive and leisure industries

IDES - The Plastics Web(r)
Free access to 67,000 datasheets from more than 600 resin manufacturers.

plastictalk.com the independant online polymer / plastics and rubber community discussion forumand directory

International Plastics. Plastic Bags- custom printing and artwork; one of the largest packaging inventories in the USA over 3,000 items, including more than 600 sizes of poly bags.

The Clearwater Group are experts in the transfer, separation, filtration and treatment of fluids used in industrial applications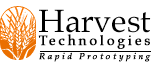 Harvest Technologies is a provider of rapid prototyping services. We produce quality functional prototypes, casting patterns and production parts in plastic, elastomeric and metal materials
Cumberland Plastics
With application experience in all areas of polymer processing, and by continuing to add to the array of products we offer, we create solutions to the most complex industry situations.

AEC Inc
AEC Inc, provides a broad range of auxiliary equipment and technical services for processors in the plastics, food, chemical, pharmaceutical, printing, and machine tool industries.
Reverse Engineering - 3D Scanning & Quality Inspection Services
Description: Largest accredited independent engineering & dimensional inspection lab in the Midwest
Piper Plastics - Dip Molding and Plastic Coating Using Plastisol
Piper specializes in medical products, Also fluid bed and plastisol coatings